HOME Search the Bible/Torah code online now
We've just launched our new website!
ABOUT
The new BibleCodesApp website features a simple design with a user friendly interface,
and all the functionality you need to start searching the Hebrew Scriptures for ELS(Equidistant Letter Sequence or Skip) codes.
GALLERY
A video recording of a search for the word LAUNCH and a few alternate codes which took a little over 3 min in the new BibleCodesApp:
A few screenshots of the new BibleCodesApp: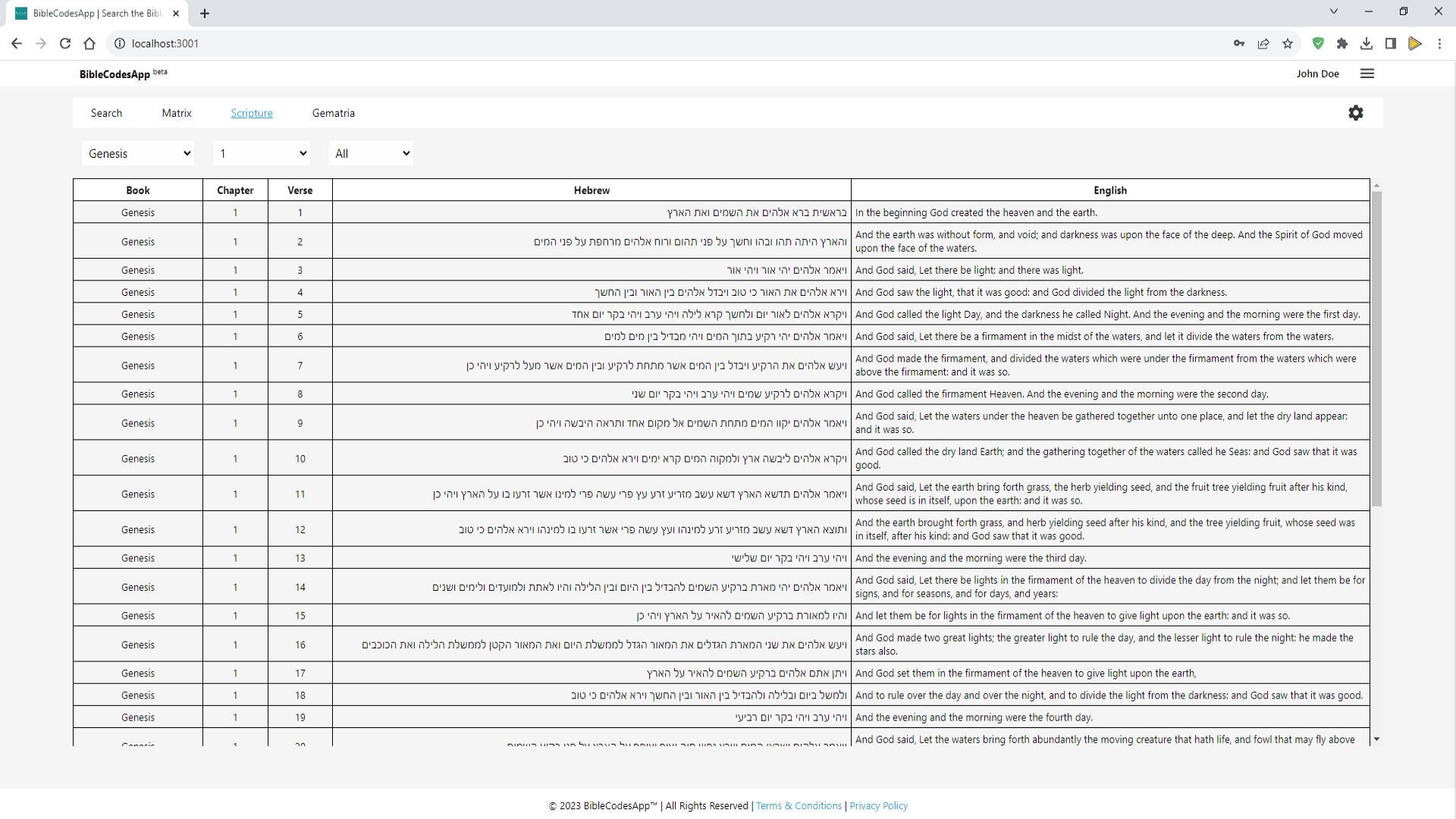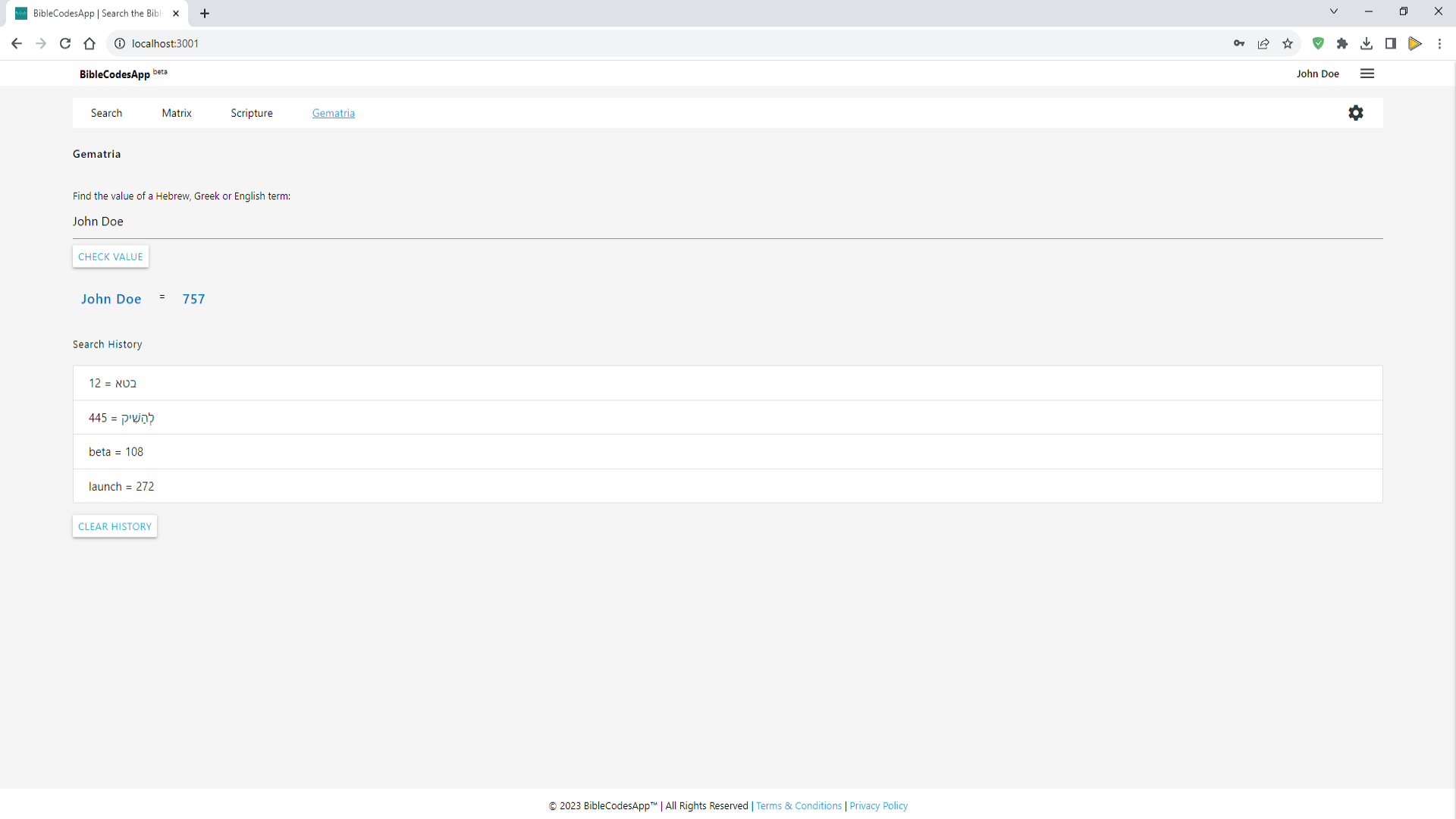 WHY CHOOSE BIBLECODESAPP?
In search of a Bible or Torah code searching application? Here's a list of reasons why BibleCodesApp is the right choice for you:
| Comparision | BibleCodesApp | Traditional Programs |
| --- | --- | --- |
| Initial Setup | Simply sign in and start working. | Download, installation and license activation. |
| User Access | Accessible from multiple computers. | Licensed per device. |
| Operating System Support | Works on all desktop, laptop and MacBook devices. | Works on Microsoft Windows only. |
| Updates | New updates and features are available instantly. | Not possible due to the format and period they were released in. |
| Learning Curve | Designed with a modern approach and user friendliness in mind. | Difficult, you may need some training in the beginning. |
| Code Annotation | Built-in designer for code colors, comments and positioning. | Export to photoshop, etc to annotate. |
| Saving and Loading | Your data is saved on BibleCodesApp, easily load saved matrices when signing in from another computer. | Data is saved on your computer, needs to be backed up and restored to access on another computer. |
| Scripture Range | Search from Genesis to Revelation. | Most don't include the New Testament. |